Coaching for implementation

Disciple-Making Cohorts
A small gathering of ministry leaders meeting to implement the strategy of Jesus to build a disciple-making ministry.

Like Jesus
A robust digital platform to help your ministry implement Sonlife's disciple-making training.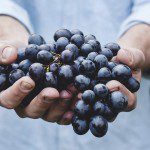 Israel Study Tour
10-12 days studying the life of Christ on location at the Sea of Galilee, Jerusalem and the Dead Sea regions.
Learn More
Get awesome disciple-making content and notifications about new training and resources in your inbox once a month.