Leadership Team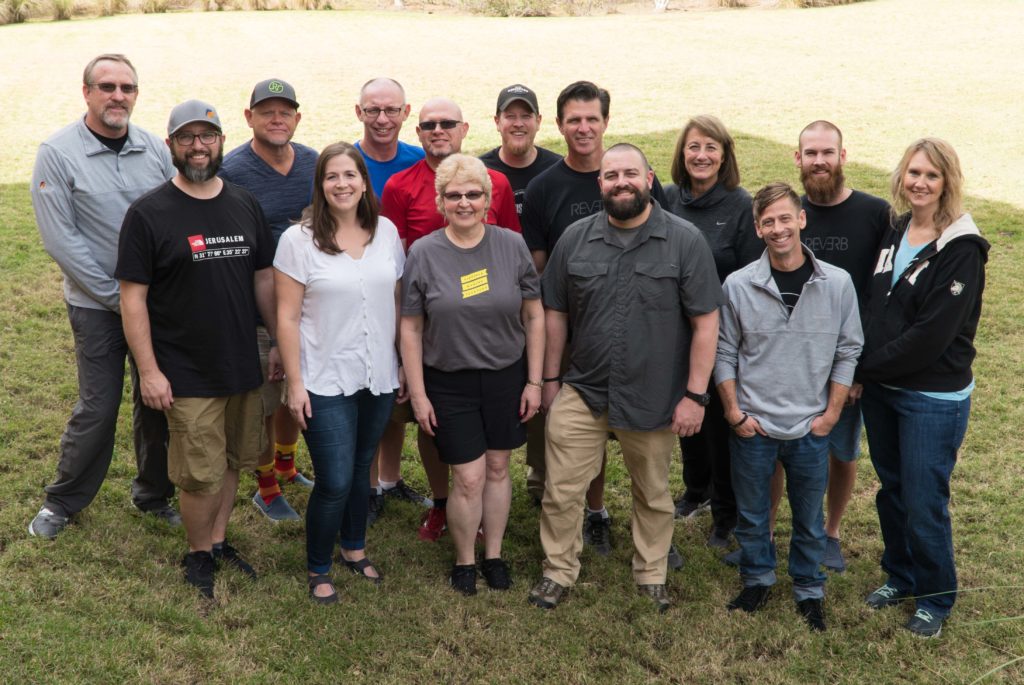 Bottom Left:  Josh Yates, Katie Yates, Lisa Sooy, Jonathan Pitts, Dean Plumlee, Jackie Worden
Top Left: Shawn Ammons, Eric Schmitt, Calvin Russell, Joel Zaborowski, Jay Fast, Doug Holliday, Jean Milliken, Josh Edwards
Not Pictured: Dann Spader, Sam Bible 
Dann Spader
Founder of Sonlife Ministries (Founder of Global Youth Initiative)
Dann has served as a consultant to several denominations, providing training for them in disciple-making. He has more than twelve years of pastoral experience. Dann has written numerous leadership training manuals, articles, and videos. He is the co-author of Growing A Healthy Church and The Everyday Commission, among other titles. His most recent works are 4 Chair Discipling and Walking As Jesus Walked by Moody Press. Dann is also currently serving as a training consultant for Southeast Christian Church in Louisville KY. He is helping them develop their disciple-making strategy.
Doug Holliday
Executive Director
Doug's speaking, disciple-making training, leadership coaching and movement multiplication efforts over the past fourteen years have taken him across North America, the Caribbean, Africa, and Southeast Asia in partnership with GYI, CRU and Dare2Share. Prior to that, he served in the local church for twelve years as a youth pastor, teaching pastor, and church planter. As Sonlife's Executive Director, Doug champions Jesus' passion, priorities and practices… rallying and mobilizing the Church to Christ's cause of building movements of disciples who make disciples.
Jean Milliken
Assistant Director – Church Mobilization
Jean pioneered Sonlife's Women in Ministry training and served as our first Director of Women in Ministry from 1999-2002.  Jean has served in two associate pastor roles in two churches near Seattle, WA. In 2015, she became the founder and executive director of Soul Thirst Disciplemaking ministry, which purposefully connects people to heart and mission of Christ. It has now expanded across North America. She also speaks by invitation on Today's Living Hope radio program in New York, which reaches the East Coast and is live streamed online worldwide. Jean also speaks and trains people on spiritual formation in the disciple-making process at colleges, seminaries, conferences, and retreats.
Dean Plumlee
Director of Training 
Dean brings a wealth of disciple-making experience to his role as Director of Training. He was first trained in the Sonlife strategy in 1995 and began implementing a disciple-making strategy in his personal life and ministries. Over the years Dean served as a Youth Pastor in 2 churches for a total of 8.5 years. He also sought to make disciple-makers among Surfers for almost 20 years in volunteer and staff roles with Christian Surfers United States. He has spent the last 9 years serving as the National Director of CSUS. Dean has faithfully incorporated Sonlife's training in Christian Surfers as well as other action sports ministries.
Calvin Russell
Canadian Director
Calvin is the National Director for Sonlife in Canada. For 12 years, Calvin has been a missionary with Youth For Christ (Toronto). In that role. Calvin gives leadership to Toronto REMIX (formerly SEMP), DOXA (a ministry impacting urban youth in Toronto), and Sonlife Canada. Prior to this, he has served as a youth pastor for 14 years. Calvin is passionate about seeing a disciple-making movement across Canada.
Josh Yates
Associate Director – Operations
Josh serves as the Associate Director overseeing our national offices in Portland, Oregon. Josh is the cultural architect supporting the Executive Director through ongoing project management, support and oversight to the mission, vision and values of Sonlife. The AD manages the day-to-day operational systems, employees and strategic initiatives. Josh also trains, coaches and mentors leaders for disciple-making movements. He has served as a youth pastor in two ministry contexts and brings over 24 years of ministry experience. His passion is to see disciple-making communities fueled by a fresh encounter with Jesus.
Joel Zaborowski
Director of Coaching
Joel has been involved with Sonlife since graduating from Messiah College in 1989, most recently serving as the Great Lake Regional Director since 2012. Joel is ordained with the Evangelical Free Churches USA. Joel brings 26 years of pastoral ministry experience (youth pastor, associate pastor, church planter, and sr. pastor) to this strategic position.