Returning to Our Youth Ministry Roots
When Sonlife's founder, Dann Spader, asked me to pray about becoming Sonlife's President and leading the ministry into the future, one of my first questions was, "Why me?" Of the thousands of ministry leaders Dann has impacted through the years, and the hundreds he has personally mentored, why was I the right person to lead Sonlife at that time? Dann shared several reasons, with one of the main ones being, he believed it was critical that whoever was leading Sonlife would be able to help position the ministry as a strategic voice in youth ministry in North America once again. Dann saw me not only as someone who had a vision for this, but also as someone engaged in youth ministry on a national level.
At our very first leadership team meeting back in 2013, Dann asked the question, "What's our BHAG (Big Holy Audacious Goal)?" Without a moments' hesitation, I shared what was on my heart. "I don't have any specific numbers as far as our impact, but here's my vision. I want to see Sonlife be a part of transforming the culture of youth ministry in North America, restoring it to the disciple-making heart of Jesus!"
This past summer, I was just coming off my sabbatical and praying through Sonlife's strategic vision for the next several years, when God took me back to those conversations with Dann from 2013. I was in the mountains of Colorado with several hundred high school students at the Lead The Cause when God spoke clearly.
Why a primary focus on youth ministry?
Youth ministry is Sonlife's history. Sonlife began in the late 70's as the youth ministry division of Moody Bible Institute. Dann, while a student at Moody and a part-time youth pastor, had been captivated by the statement one of his professors made. "Most of Jesus' initial disciples were probably teenagers." Dann thought to himself, "If Jesus' disciples were teenagers, then he was basically leading a youth group. So maybe I should just study what Jesus did, and do that."
Birthed with this conviction, Sonlife had grown by the early 2000's to become the primary youth ministry training organization for more than 30 denominations in North America.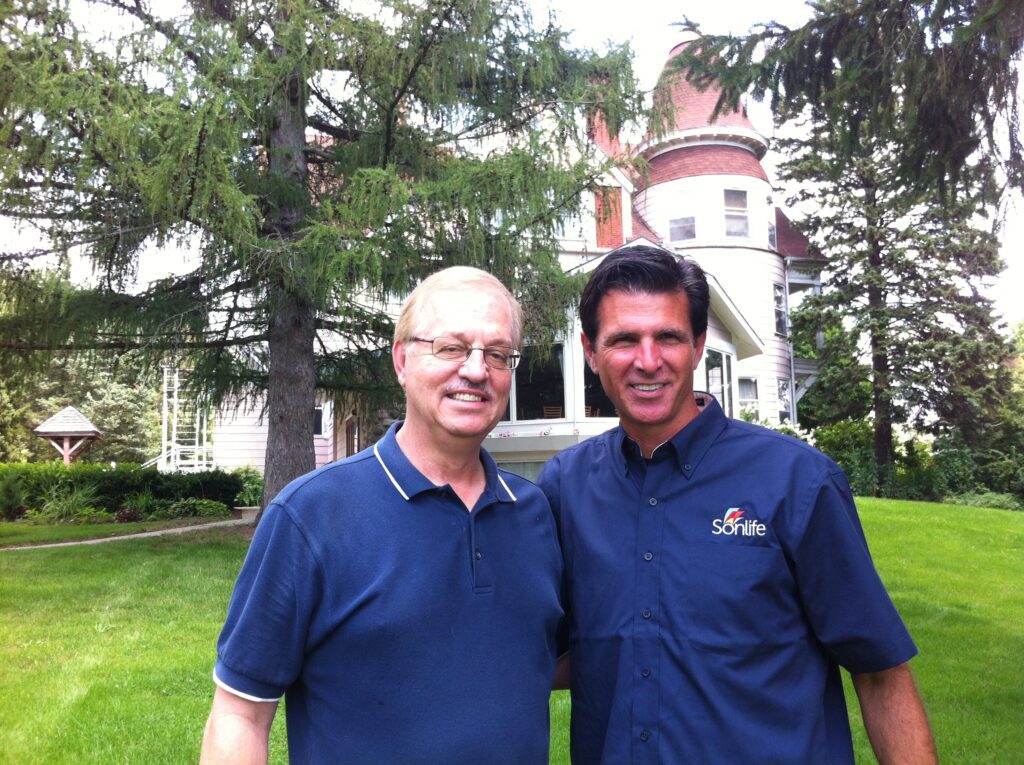 Youth ministry was part of Jesus' strategy. What evidence do we have that many of the initial disciples were likely teenagers? In Matthew 17, as Jesus and the Twelve returned to Capernaum, they were confronted by the religious leaders who were collecting the two-drachma tax. Jesus instructed Peter to go to the lakeshore, drop in a line, catch a fish, and use the four-drachma coin he'd find in it's mouth to pay the tax for Him and Peter. Why only Jesus and Peter? Why not pay the tax for the other eleven? Exodus 30:14 is where we find the origin of what would become the temple tax, and there we see that it was to be paid by those twenty years of age and older. This would be one indication that most of the initial disciples were still teenagers.
Youth ministry is our team's strength. Each one of our team members was a youth pastor trained, coached and mentored by Sonlife to build a disciple-making youth ministry. Each one of our team members felt called by God to take the training that had so transformed their ministries and multiply its impact by investing relationally in training and coaching other youth pastors to build disciple-making ministries. Our team is passionate about the potential of youth ministry, raising support as missionaries to invest our lives equipping leaders in relational disciple-making according to the Son's life.
Youth ministry is essential for fulfilling the Great Commission. Of the almost eight billion people on the planet today, over half of them are under the age of 25. The statistics historically have shown that 90% of those who trust Christ as Savior in North America will make that decision before the age of 21, before they graduate from college. 85% of those who trust Christ will make that decision by the age of 18, before they graduate high school. If we're serious about fulfilling the Great Commission in this generation, we should also be serious about investing in disciple-making youth ministry and equipping students to reach their peers.
Through the years, many Sonlife-trained youth pastors have stepped into new roles as church planters, senior pastors, executive pastors, or disciple-making pastors, Sonlife's training has proven as impactful for their ministries church-wide as it has for youth ministry, simply because it is built upon the strategy, character and priorities of Christ. While our team will continue investing in those relationships, our strategy as a ministry and the partnerships we cultivate will be built upon our commitment to leverage the resources God has given us to fulfill our vision of transforming the culture of youth ministry in North America, restoring it to the disciple-making heart of Jesus.
In the coming weeks, we'll be sharing more of our vision for how, together, we can see a movement of Jesus-like disciple-making among youth ministries across North America.