Build a Disciple-Making Ministry
Coach for implementation.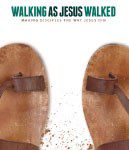 Walking as Jesus Walked

A 10-week study on the model of Jesus and His foundational priorities for building a ministry. Includes videos and leader's guide.

Strategy Seminar
A full-day seminar for ministry leaders and their teams. (Formerly Muvement)
D-Conference

An annual 3-4 day event with advanced training, coaching and certification.
Get awesome discipleship content and notifications about new training and resources in your inbox once a month.